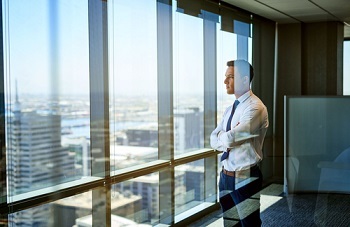 A new year provides the perfect opportunity to reflect on your recent career endeavors. What were your biggest successes, and what are some moments you wish you could forget? Now is the time to truly reflect on the good, the bad, and the ugly of the last 12 months of your career, then see what you can do to make this year the best one yet.
Hit the reset button on any old habits or practices to ensure that you do not carry them into the new year. Take this time to decide what worked well in your year as well as what you were unhappy with. If you often find yourself drowning in emails or dwelling on a meeting that didn't go so well, come up with some ways to overcome those struggles.
Don't hold onto things that were out of your control. If you had a bad interaction with your boss or made a major mistake on a group project, find peace of mind in the fact that those events are in the past and all you can do now is move forward from them. While you can't always prevent a negative situation, coming to terms with the outcome is the best way to learn from the experience.
Where are you headed next? Is this a good point in your career to ask for a raise or even apply for a promotion within your office? Consider the accomplishments you enjoyed in 2020 and evaluate whether or not you felt properly rewarded for the work you did. If you think it's time to rise up the ladder in your current company, don't hesitate to discuss the matter with your boss.
Continue building valuable skills that you were either lacking or began to work on in 2020. Make it a goal to expand on these skills, whether technical or interpersonal, to ensure that you set yourself up for success in the new year. Staying stagnant in your career is a surefire way to limit your potential, so be sure to seek growth opportunities as often as possible!
Is it time to start fresh in your career? If you've taken some time to consider your last year of employment and feel that there were more negatives than positives, it might be time to make a major change. Maybe you've realized that there's no room for growth at your current company or you simply can't find a common ground with your boss. Whatever the issue is, you should explore other options to see if there is a more fulfilling job available to you in 2021!
If you're ready for a change of scenery, look no further than Barton Associates. We are currently hiring for entry-level sales positions in each of our offices nationwide! Visit our website to learn more: https://www.bartonassociates.com/careers/