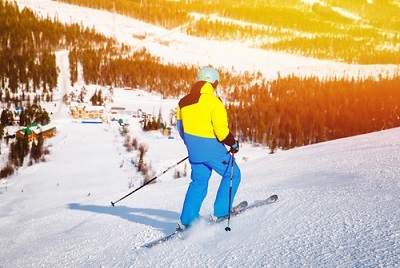 Making a major career leap is both a terrifying and exhilarating experience, but as any winter sport lover would say, it can be as easy as learning how to ski! Use these skiing tips to help you navigate the trails leading to your next position.
Be sure to pack your gear ahead of time.
Skiing is an all-day affair that takes lots of preparation. You need snowpants, gloves, a jacket, and of course your skis and poles, meaning you have to plan ahead in order to enjoy the day to the fullest. Likewise, you can't head into a new job unprepared for what's to come. Dress to impress, show up early, and bring all the necessary items for success each day. If you're interviewing for a new position, these same rules apply- make sure to have some extra copies of your resume, a notepad, and a pen on hand!
Don't hesitate to use your poles for support.
Some seasoned skiers may be able to fly down the mountain without even thinking about their ski poles; Others rely on them heavily as a means of safety or for that extra push to get to where they want to be. In the office, you may feel the need to lean on your coworkers and boss at times, especially when you're first starting out– and that's totally okay. Once you get the hang of things, you'll find yourself letting go of those support systems, leaving you to enjoy the ride and even advance to more challenging slopes.
When you wipe out, you can't be afraid to get back up.
Things may be going perfectly at first, but hitting an icy patch or crossing your skis could send you face-first into the snow. It's important to take some time to learn from this experience- what made you fall, and how can you prevent that from happening on the next trail? In the workplace, you can let one mistake ruin your day and derail your career, or you can identify what went wrong, correct it for the future, and grow from the experience.
You'll never improve your skills if you don't get over your fear of the black diamond.
The saying goes, "if it doesn't challenge you, it doesn't change you," and this definitely applies to both the slopes and your career. Don't be afraid to interview for a position that isn't a perfect fit for your experience or ask for a promotion that you truly feel you deserve. If you have the determination to get it done and the will to follow through with your goals, you'll find yourself filled with pride when you successfully complete that difficult trail.
Ready to tackle the next big slope? Barton Associates is looking for thrill-seeking individuals who are motivated to get past the bunny trail in their career. Visit our website to learn more about the entry-level positions we have in each of our offices nationwide!