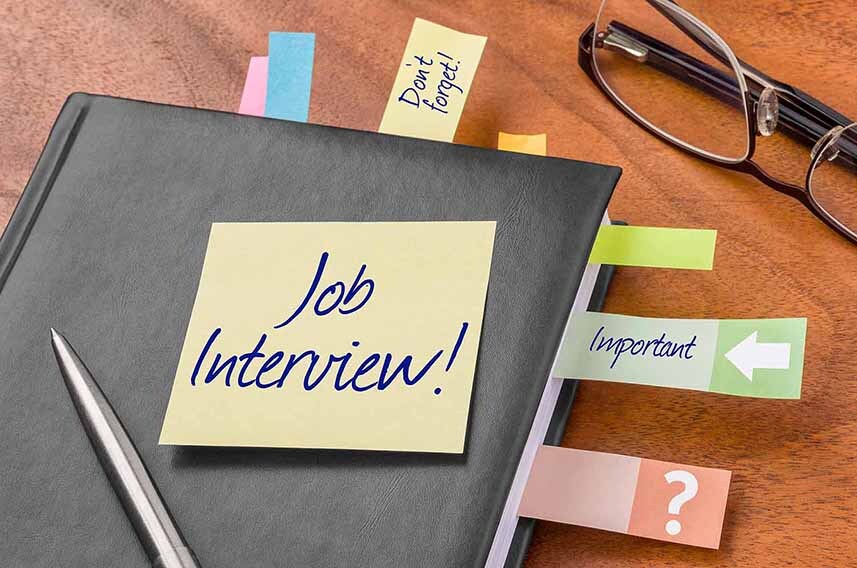 You're the one interviewing for a new position, but that doesn't mean you shouldn't have questions of your own for your potential employer! Here are a few sample questions that you might ask to prove your interest in the role, find out more about the demands of your desired position, and ultimately decide whether or not the job is right for you.
"Tell me about yourself– how did you come to be in this position today?"

This question will allow you to see if the hiring manager was an outside hire or promoted from within, which gives you insight into growth within the company. Will you have the opportunity to move into this role someday, or is someone with experience elsewhere going to become your new boss in the future? After asking this question, you should use this newfound insight to evaluate your long-term goals for advancement.
"What is the history of this job? Is this a newly created position, or am I replacing someone?"
If this is a new position, you have the ability to serve as the trailblazer in this role, and you can set the bar high in terms of productivity. Additionally, this question might give you insight into company expansion or development within the team you're interviewing for. In contrast, if you are replacing someone, you can find out if they received a promotion which you could eventually look forward to, if they were let go from the company, or if they quit. Regardless of the employer's response, this question will give you crucial insight into the position itself.
"How do you evaluate employees in this role?"
This question is an excellent one to follow up the previous one because your potential employer's expectations for 'good' employees is crucial to your ability to succeed in the role. If you know beforehand that your potential boss has explicit standards for defining success, you can cater your work to meet those demands, thus proving your worth to the company.
"What are you hoping to accomplish with the new hire in the next 12 months?"
Not only does this question show that you are already looking to establish long-term goals, but it allows you to gain a better understanding of the expectations of your potential boss. If the goals for the next 12 months seem unrealistic or unattainable with your given skill set, this is something to consider if you are offered the position. In contrast, if you feel that you are ready for the challenge, the answer to this question will provide you with a defined objective to work towards during your first year.
Lastly, if your interviewer doesn't open up the floor to allow you to ask questions by the end of the interview, that should be a red flag. It's possible that the interviewer is, to put it simply, bad at interviewing. According to the Society for Human Resource Management, this is something of concern, because "as a manager, if you can't hire well, then you have little hope of building a stellar team, thereby failing in the essential function of management." This could also indicate that the hiring manager is hiding something about the position opening. Have they had several applicants deny the position after they opened the floor to them for questions? Is this a tougher job than it seems in the online description? Either way, be wary of a hiring manager that fails to allow you to ask those essential questions– this is your future at stake.
We want to hear more about what you are looking for in your career, so visit our career opportunities page to submit an application!
Author's note: This blog has been updated from it's original posting on June 13, 2018 for clarity and accuracy.