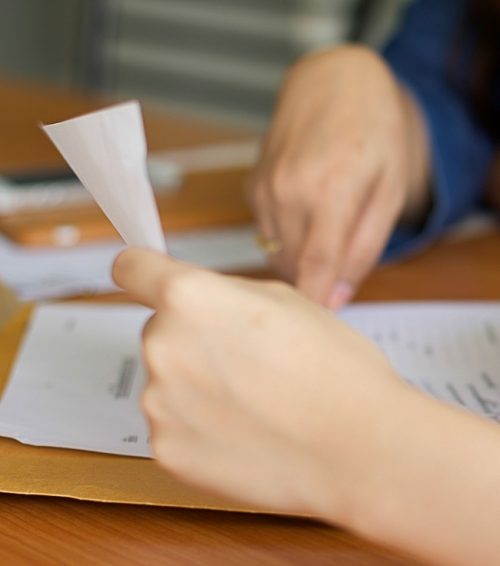 "Pre-credentialing" is a term and process unique to Barton Associates, conceived and used frequently by our in-house credentialing team. The only difference between "pre"-credentialing and regular credentialing is that there is an official assignment and start date for employment during regular credentialing.
Pre-credentialing occurs when there are no set dates, but still follows the same thorough process in the event that there are dates that become available, guaranteeing the provider will be ready to start working immediately.
There is no additional work required, and the provider does not go through the credentialing process twice.
WHO IS ELIGIBLE?
Pre-credentialing is available for all Barton Associates clients, but most beneficial for big hospitals and clients that have fuller credentialing processes. In an urgent care or a private practice, credentialing is a quick process and Barton simply sends over basic copies of credentials. In bigger health systems, with a credentialing process averaging 30-90 days, pre-credentialing becomes more beneficial to establish providers in the ready pool, combating the lengthy timeline needed when you need a provider ASAP.
Other facilities that would benefit from pre-credentialing are those that receive the provider's CV, decide they're interested in the candidate, but do not have dates available. You can pre-credential this provider in preparation for the event that there are upcoming open dates, such as vacation coverage or holidays, and the provider will already be set to go.
SAVE TIME AND RESOURCES
Clients have expressed concerns that pre-credentialing without a set assignment may be a waste of time. However, Barton extends itself as resource to guarantee coverage, understanding the importance of having a pool of providers for you to access quickly, especially for locations that use locums very frequently or have trouble getting last minute coverage.
Barton Associates is willing to go through the process, even if you are not bringing our provider on or if there is no guarantee. We're willing to use our resources to get a provider credentialed for you, whether you're going to use them or not, in the event that you have the upcoming need.
Ultimately, if you get a provider credentialed, their privileges are often good for up to two years, depending on the facility. So, in that one- to two-year span, there might be a time that the facility can use the provider, and the provider is already credentialed and able to start working immediately.
INVEST IN THE FUTURE
"Aside from availability, this provider is exactly what I want for my coverage."
Sometimes providers are ruled out solely based on availability. But if you look at pre-credentialing as an investment in the future and, if everything else aligns except for current availability, pre-credentialing allows for more time to set up schedules and lock in that ideal candidate.
Don't rule out ideal candidates based on schedule or availability. You never know, if you like that provider but do not move on credentialing them, they may take an assignment elsewhere and further their unavailability. End your interview with candidates that you love by pre-credentialing them, keeping them open as a future option, not shutting the door completely and missing out on a great locum tenens provider.
With more than 280,000 providers in the Barton talent pool, we can extend a portion to be ready to go at all times for your specific facility's needs. Having a pool of locums to be able to pull from, who are already credentialed, is vital to maintaining quality of care and your bottom line.
AN EXTENSION OF YOUR TEAM
Our credentialing team is an extension of your credentialing department. We can do background checks, conduct all employee health immunizations and drug screens, and run AMA profiles and other reports, so we know what's outstanding on any credentialing application.
Our goal is to cut down the time it takes to get someone credentialed. We will partner with you and our in-house teams, collaborating on our end to facilitate all calls together, making it as seamless as possible so that the provider does not need to duplicate efforts.
We'll use our resources to complete credentialing for you, even without guarantee of assignment.
Want to learn more about locum tenens with Barton Associates? Fill out the form and one of our representatives will reach out to you!