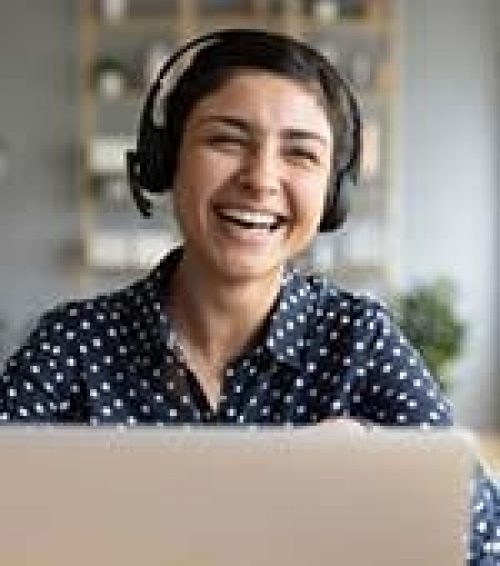 Do you need an agency to do locum tenens work? That's like asking if you need a mechanic to change the oil in your car. Of course, you aren't required to use the services of a professional, but it might be in your best interest to do so. Let me explain.
I've been working as a traveling physician for 9 years (in the inpatient setting), and there are times when hospitals request to negotiate a "supplemental" or "part-time" agreement with me directly, without a locum tenens agency involved. I have tried this approach, and there are pros and cons.
First of all, if you were introduced to the facility by a locum tenens agency within the past two years, it is not acceptable to cut them out of your negotiations. In fact, there are contractual clauses that have legal repercussions for the hospital and for you if you do this. Although it rarely occurs, the agency has the right to sue you or the hospital for breach of contract. In addition, they will probably never work with you again, and may share with other agencies that you don't honor contracts.
If you worked at a facility in the past through an agency, but it was longer than two years ago, you can technically move forward (check your old contract carefully, in my experience, two years is the usual length of time for the non-compete language) without agency representation, or with another agency. However, this is breaking the spirit of the law, not the letter, and will make your agency quite unhappy. My advice is to steer clear of this uncomfortable situation, if at all possible.
So, what happens if you find a job through your personal networking, but would only like to work part-time? In this case, it is reasonable to explore direct negotiations with your potential employer. I've found that hospital human resource departments are often unfamiliar with "supplemental" contracts and may look to you to provide a sample agreement. In my case, I was able to do so by modifying an old agency agreement and then let the hospital attorneys customize it. There may be some degree of uncertainty with this approach, so you have to be comfortable with reading and approving contracts for yourself. You can also hire an attorney for assistance, especially on your first contract.
The "pros" of negotiating your own locum tenens contract is that it is possible for you to ask for a higher hourly rate, although that is highly location dependent and not all facilities are willing to personalize rates this way. (More frequently, locum providers see success when their agency negotiates on their behalf.)
The simplicity may also be a "con" in some ways, so consider these possible downsides if you choose "do it yourself locums."
Here are 5 questions to ask yourself:
1. Who is going to pay for (or provide) your professional liability insurance?
This must be carefully spelled out before you see your first patient. Hospitals may be able to add you to their coverage roster fairly easily. Many hospitals are self-insured. But make sure you have a certificate of insurance (COI) with appropriate coverage amounts and coverage dates in place before you agree to work. Depending on your specialty, you may choose to buy your own on the open market.
When you partner with Barton Associates, your malpractice insurance is handled by the agency. Barton maintains high-quality, comprehensive "A"-rated medical malpractice insurance coverage for all providers who practice at our clients' healthcare facilities and practices — absolutely free of charge.
2. How important is travel and lodging assistance to you?
Agencies book travel and hotel and car rentals for you, often cover meals and reimburse for mileage, and are prepared to "eat the cost" if changes need to be made, either because of changing coverage schedules or storm/traffic delays. Depending on what you negotiate with your employer, you may have a strict travel budget that may be easily exceeded in case of unexpected changes. One time, an airplane crashed at an airport where I needed to take off to go to my next assignment. It was a weekend, and having an agency assist me with re-routing to the next closest airport (while I was driving) was a big help.
3. Would you like to have a buffer between yourself and your employer?
When conflicts arise (and they often do), it can be helpful to have an agency available to discuss solutions with your hospital administration. Conflicts may include unfair work hours, extra call that was not in the contract, sudden changes in coverage requests, harassment by other employees – those can all be settled between the agency and the hospital while you continue to focus on your patients.
4. How comfortable are you with contract negotiations?
Agencies can negotiate rates on your behalf and argue for higher ones based on your experience or unique skill sets. They can also allocate more of the travel/housing budget to your salary if that is important for you. Without an agency, you will be put in what can be an uncomfortable situation – negotiating or re-negotiating your hourly rate and call terms. In one case, I negotiated a rate seven years ago and have not been able to raise the rate on my own, even though I make more at other locations now due to market prices and experience.
5. Would you like to have someone else be on the lookout for more work opportunities?
Agency recruiters have far greater and faster access to locum tenens job opportunities than you do on your own. You can cold call hospitals in areas where you would like to work, but navigating the administrative hierarchy can be difficult. In addition, recruiters are more likely to hear about an opening, get you an interview and obtain proper credentials and licenses in a timely manner. Speed is an important part of filling your work schedule on your terms, especially when aligning temporary contract after contract.
My bottom line is that agencies do bring a lot more value than you might initially realize. Motivated physicians may benefit from higher pay via the direct hire route, but there is risk and cost involved. Contract negotiations, conflict triage, and professional liability benefits are unseen benefits to going the agency route.
Want to learn more about locum tenens with Barton Associates? Fill out the form and one of our representatives will reach out to you!