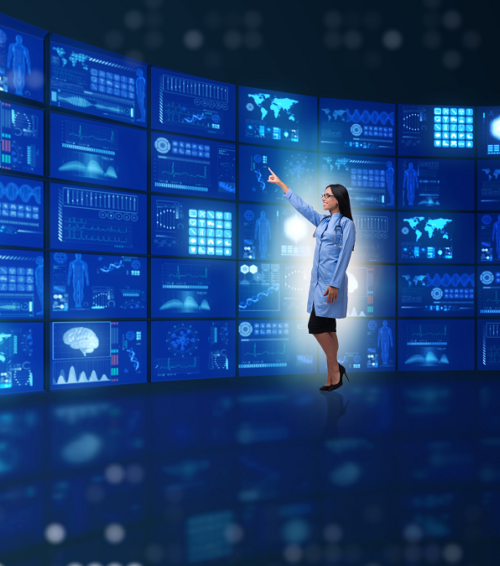 Telemedicine can be incredibly beneficial to patients, especially those living in rural areas and those suffering from conditions that make it difficult to get to a hospital on their own. The market for telemedicine is also expected to grow exponentially, with projections predicting the service will reach 7 million patients by the year 2018 and that nearly 20 percent of Americans living in rural areas will benefit from telemedicine efficiency.
Do Patients Trust Telemedicine?
However, because the technology is fairly new, patients unfamiliar with telemedicine may not fully trust it. The lack of familiarity and awareness of the range of services telemedicine has to offer needs to be addressed before patients can feel comfortable with the technology. Patients may also feel that telemedicine is not as personal as an in-person visit, adding to their wariness.
That hasn't been the case for Dr. Maelisa Hall, a licensed psychologist in Irvine, California. Dr. Hall has been offering teletherapy sessions for the last year and said she has not only had great success, but that her patients love telemedicine's efficiency as well. Not only that, but patient outcomes are no different than they would be for in-person sessions.
Generally, patients' skepticism toward telemedicine revolves around their own technological capabilities, but according to Dr. Hall, those fears "are almost always calmed by a quick test chat with IT support."
Dr. Hall notes patients also have her email address and phone number in case something goes wrong with the technology, which does happen from time to time. "However, most patients jump right in," Dr Hall said. "I think most people are used to things like Skype and FaceTime, and teletherapy is very similar."
Integrating Telemedicine With Patient Care
Dr. Ingrid Butterfield, a psychiatrist in Canberra, Australia, also uses telemedicine with her patients, many of whom live in rural areas. Telemedicine visits can save hours of travel time and are easier for patients who have children or other commitments that make it difficult to travel.
Overall, Dr. Butterfield has found telemedicine both personal and effective in treating patients:
"There are elements that make it feel different from face-to-face work, but often it's simply a matter of allowing enough time to adjust to a new way of interacting with someone. Often it helps for people to think of it as a fancy phone call, as most people are more familiar with that technology."
One factor that could help patients feel telemedicine is as personal as face-to-face visits is their pre-existing relationship with the healthcare provider. If the patient has already met with the provider in person, they may feel more comfortable scheduling telemedicine visits than if they didn't already know the provider. Telemedicine laws in some states require an in-person physical exam prior to telemedicine visits, ensuring a certain amount of face-to-face interaction between the patient and provider before virtual visits begin.
Patients don't have to go "all in" on telemedicine if they aren't fully comfortable with it. To ease patients into telemedicine, begin by scheduling a mix in-person physical exams and virtual visits for follow-ups or to discuss test results. Either way, be sure patients are aware of the option and understand the benefits before committing them to one treatment method.
Ready to try telemedicine? Get started with Barton Telehealth today!