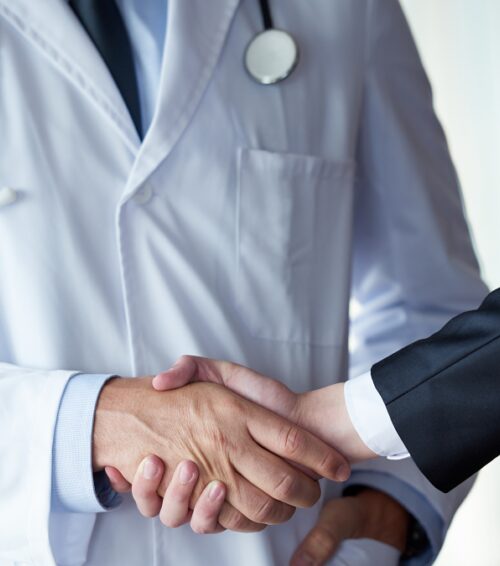 You have made the decision to seek a locum tenens position, and now you have a choice: Do you work with a recruiter at an agency, or do you head out on your own and hope for the best?
Working with a locum tenens recruitment agency brings a number of benefits to your healthcare job search. Here are a few good reasons to have a dedicated recruiter on your side when looking for a locum assignment:
1. Recruiters Have Your Back
As a job seeker, you have to be sure you are putting your best self forward throughout the healthcare job search process. Recruiters have a vested interest in your success, so, like a good friend, they will tell you when you have spinach in your teeth. If your CV is disorganized, contains gaps, or lacks crucial information, a recruiter is going to call it to your attention before it's submitted and makes a bad first impression. Hiring managers will only spend about 30 seconds reviewing each CV, making it crucial to get it right the first time.
Recruiters make it their business to know which skills clients want and to present them with the best version of you. They want to place you with a client, and as such, they will help you improve your CV before sending it out to a potential employer. BOOM! Your chances of landing a successful assignment just increased.
2. Recruiters Have the Tough Conversations So You Don't Have To
Everyone wants to stay away from untrustworthy job assignments. If you have decided to work a locum assignment, you want to be sure that both the employer and job are up to par. No one wants to show up on the first day of an assignment only to discover the practice is under investigation by the DEA or on the verge of bankruptcy. Reputable recruiting agencies will do this groundwork for you, ensuring the employer and practice have been thoroughly vetted before you even hear about the assignment.
In addition to their investigative responsibilities, agencies provide you with a contract that defines your responsibilities, compensation, and work hours, and is designed to make sure that all standard employment practices required by law are followed. Unless you have a legal background and feel confident writing your own employment contract, it can be a big risk to negotiate a locum assignment on your own.
Another benefit of working with a locum agency is that you can be sure you will be paid as promised. If the need for any awkward conversations with accounting arise, that responsibility will fall to the agency rather than you. You do not want to be your own bill collector!
As Dr. Joe H., a dentist, explained, "Working with Barton has really been pretty cool. It hasn't been a big deal. Everything they said they'd do, they did. The payroll gets there. If they need anything, they let me know."
3. Recruiters Are Dedicated to Your Success and Happiness
Hiring managers and human resource departments outsource recruiting to agencies for a reason: They are busy and don't want to spend all their time finding the ideal candidate. A recruiter's sole purpose is to find and place candidates, and because they tend to work on commission, they are motivated to prescreen candidates and present only the most qualified ones for each role.
How does this arrangement benefit you? Your resume moves to the top of the stack because your recruiter already has a relationship with the employer. This is how a recruiter commands the attention of the employer in a way that an unrepresented job seeker is unable to match.
Working with a recruiter is like having a backstage pass when it comes to the healthcare job search. How cool is that?
Barton Associates providers often mention how much they appreciate their recruiters. Dawn S., PA-C, said, "I was shocked about just little things, like if a flight was delayed and I was just texting him and letting him know … I've never had any problems. As a matter of fact, I absolutely love working with him, and if he ever left, I would be very sad. I'd actually think about, 'Do I want to continue?' He's that good. He really is."
Recruiters have knowledge, connections, and resources that a typical job-seeking clinician doesn't have access to. At the end of the day, you and a recruiter have the same goal: a successful placement that makes both the employer and the clinician happy. When you're looking for a job, two heads are always better than one.
Are you interested in locum tenens work? Our recruiters work one-on-one with providers from the very beginning. Apply for an open role today, and connect with your new career champion!