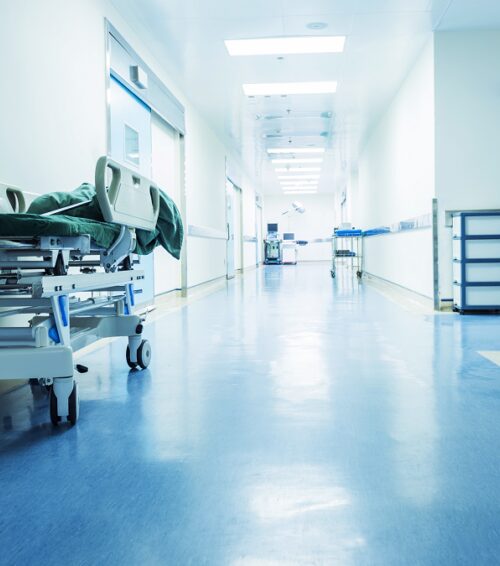 By now, there's a good chance you know all about our nation's ongoing physician shortage. Even if the widening gap hasn't yet affected your organization, you probably understand the immediate consequences it could soon have: longer waitlists, burned-out staff, a greatly diminished patient experience, and the risked health of your patients.
But the potential causes and effects of the physician shortage go deeper than that. Such a fundamental deficit could affect patients, facilities, and industries outside healthcare's normal reach. This is a sign of the situation's gravity, not to mention the utility locum tenens services will provide as the shortage continues. Some of the less-discussed factors behind the physician shortage will affect businesses both in and out of healthcare.
1. H-1B Visas Aren't a Quick Fix
In April 2017, the United States Citizenship and Immigration Services (USCIS) temporarily halted so-called "premium processing" of H-1B visas, a hugely popular program that facilitated a faster review process of H-1B applications from skilled foreign employees and their stateside employers. In July 2017, aspects of this decision were conditionally rolled back, allowing workers in certain roles to continue paying extra for this service.
Physicians were included in this rollback, once again helping facilities carve a faster path to employee placement. However, this should not be considered a quick fix for remedying the effects of the physician shortage. Because H-1B workers can only stay a maximum of six years, the document should be considered a short- to mid-term fix for staffing issues at best — and an expensive, relatively high-effort one at that, particularly for organizations without dedicated staff for helping foreign providers transition.
In this sense, it could be argued that the suspension and subsequent rollback are immaterial to the immediate challenges providers will face during the shortage. If you're in need of short-term help, an H-1B isn't necessarily the best option. Locum tenens work requires less vetting, less bureaucracy, and less uncertainty than a process that has unquestionably become a point of political volatility, making locums a superior fix for shortage-slowed staffing processes.
2. Other Industries May Soon Feel the Effects of the Physician Shortage
A physician takes the stand as an expert witness. Another investigates injuries at the behest of an insurance company, which has noted a higher-than-average rate of fraudulent claims. These are just two nonclinical uses for a physician's skills — and two industries in which businesses may soon pay a premium for access to those services.
This means industries outside healthcare may soon face the same issues healthcare facilities across the country have faced. With the nationwide physician deficit projected to exceed 100,000 by 2030, finding physicians for these positions may become more and more difficult. This could be especially worrisome in situations where a general practitioner's skills are needed, since this area is expected to be hardest-hit by the shortage.
Locum tenens services — which are built around the idea of quick, simple, short-term access to physician talent pools — will be the answer as the effects of the physician shortage progress. For companies that may repeatedly need a physician in short-term capacity, establishing a relationship with a third-party partner could reduce the time and expense of manually hunting (and possibly overpaying for) a decreasingly common skillset.
3. NPs and Telemedicine Fill the Gap
Although many effects of the physician shortage are negative, other modern healthcare advancements — such as telemedicine and enhanced scope of practice for nurse practitioners — are poised to reduce its risks.
Twenty-three states currently allow nurse practitioners full scope of practice, a number that's been on steady incline since the turn of the millennium. With the unprecedented rise of retail-based health clinics, it's fair to assume that businesses in states with more permissive laws may struggle less under a staffing shortage. Furthermore, the shortage may press a higher number of states to expand scope-of-practice for their practitioners.
On the other hand, telemedicine provides a more efficient way for an organization's skilled employees to manage increased patient loads and assist clients in underserved communities. The practice has already been praised as a major component of healthcare's future prior to grim news regarding the physician shortage. Therefore, telemedicine would only be more useful in a time where better distribution of skill is a must. A system with presence in multiple states, for example, would face less location-based shortage concerns if its physicians could effectively practice anywhere.
A shortage is an undesirable outcome for everyone involved in healthcare. Navigating such a challenging time will take planning and foresight, not to mention in-depth knowledge of the best tools to bridge the gap. For many, smart application of locum tenens, telemedicine, and expanded nurse practitioner practice just may be the answer.
How does your organization plan to handle the effects of the physician shortage? Share your thoughts with us on Twitter, and see our guide to surviving the shortage for more information.