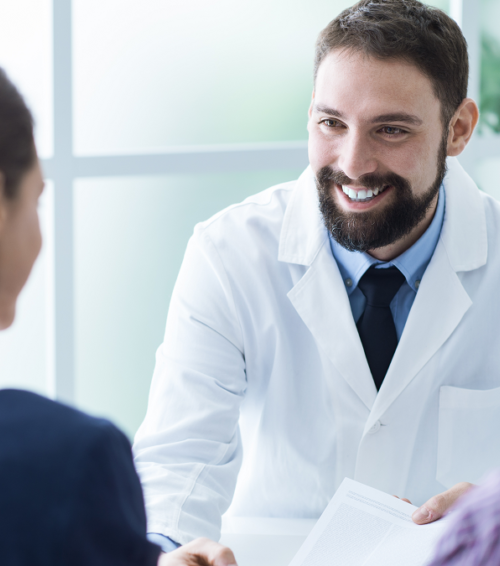 Keeping your hospital, practice, or company sufficiently staffed is more of a challenge today than it has ever been. A lot of fear, uncertainty, and doubt accompany the process of staffing a doctor — and all of those feelings are understandable. Dealing with the effects of the physician shortage, identifying the best provider for your open job, and onboarding a new provider are just a few of the obstacles that might make you hesitant to start the search process.
Facilities across the U.S. with similar concerns have turned to locum tenens as a quick and easy way to meet a variety of staffing needs in their facilities. Whether you're losing your permanent provider because of illness, vacation, maternity or sabbatical leave, or retirement; looking to supplement existing staff; or hoping to fill a gap in coverage while you recruit a new permanent provider, locum tenens providers are available to help.
Here are a few ways partnering with a locum tenens agency can ease your healthcare staffing fears:
1. You'll Reduce Your Administrative Costs
With locum tenens, you're eliminating administrative costs such as physician payroll, taxes, and benefits. Additionally, temporary staffing locum tenens with Barton Associates saves you from excessive spending on medical benefits, retirement plans, and medical malpractice insurance, unlike bringing on a permanent employee.
2. Your Account Manager Will Take Care of Malpractice Insurance Coverage
Malpractice insurance can be a hassle to obtain when attempting to fill an open position on your own. But when you partner with one of our dedicated account managers, it's one of the many tedious aspects of healthcare staffing you'll handle more efficiently together.
3. Your Partner in Staffing Will Help You Review Candidates
Finding the best fit candidate for your open position is a huge undertaking in itself. You're replacing a trusted member of your staff or adding a brand new one, which will be a significant transition for both your facility and your patients. Thankfully, you and your account manager will work together to review each candidate's education, training, experience, and medical licensure, and you can also request that we perform a background check.
This way, you'll both be on the same page every step of the way, and there won't be any surprises when the locum arrives for his or her first day on the job.
4. The Barton Team Handles All the Details
It's no secret that bringing on a new provider comes with its fair share of tedious paperwork and other details. When you partner with Barton Associates, you aren't left to deal with them alone. In fact, the Barton team will handle all the details from finding you the perfect candidate to having them ready to go to provide great care from day one, including coordinating interviews, screening their medical licensure, and following up to make sure everything is running smoothly.
5. You'll Generate Revenue While Ensuring Continuity of Care
With easy billing for locum tenens services, your facility will actually bring in revenue. At the same time, you'll be giving patients greater access to continuous care, alleviating burnout in existing staff, and keeping your facility staffed through a challenging physician shortage.
Does locum tenens staffing sound like a good option for your facility? Request coverage today

!