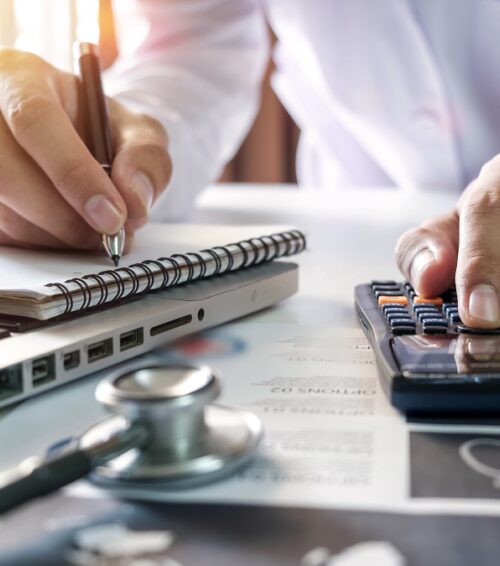 With the staffing shortage reaching historic levels, it makes sense that healthcare facilities have increasingly turned to locum tenens agencies: With their pools of ready-to-work medical professionals, locum companies offer incalculable relief when short-term staffing gaps arise. More than 90 percent of U.S.-based healthcare organizations have utilized a locum tenens service at least once in the last decade, underscoring the significant value these organizations provide nationwide.
Still, misconceptions persist. Just as some individual providers may decline to pursue locum opportunities because of inaccurate perceptions of the field, some small percentage of facilities have undoubtedly shied away from staffing services based on faulty intel — leaving them to overwork remaining staff or turn to less convenient, less efficient means instead. If the following notions have kept you from employing locum tenens providers in the past, it's a good time to reconsider:
1. Locum Tenens Isn't Affordable
Financial concerns are arguably the most common misconception locum tenens sales and recruitment professionals see. They're also negated by a simple fact: If talent services weren't financially viable, they wouldn't have seen such widespread adoption in the past 10 years. While different specializations and situations will carry different costs, any reputable locum tenens organization will present you an all-inclusive hourly amount prior to the locum's arrival at your facility.
It's also worth noting that locums are specifically there to help with situations that cost your facility money. An extra professional on the roster means more patients seen per day, shorter wait times, and less chance of burnout resulting in error. Compared to losing revenues or introducing unnecessary financial risk, the supposedly "high" cost of staffing a locum (which isn't that high at all) is a small price to pay.
2. It's Only for Hard-to-Find Specialties
This one's inaccurate in a few ways. First, during the physician shortage, any and every specialization has potential to be "rare." depending on your location, a primary care provider may be as hard to find as a neurologist or endodontist. Second, hard-to-find specialists aren't the only ones who need vacations and leaves (and create significant staffing difficulties when they go). Because of this, any locum tenens agency worth staffing will have a deep pool of talent at the ready, no matter what skills you need.
3. It's Too Complicated to Be "Worth It"
If a locum company would struggle with a limited talent pool, they'd be just as hard-pressed for business if they put their clients through a paper chase every time they needed talent. In reality, licensure and credentialing services are a big part of a good company's value proposition. By ensuring providers are ready to work in particular states and qualified for the tasks they carry out, a staffing service keeps the process simple. By keeping the process simple, they keep satisfied clients coming back.
4. Locum Tenens Agencies Use Undesirable/Unhireable Professionals
Here, the immense popularity of locum tenens services once again speaks for itself. Facilities wouldn't flock to temporary staffing agencies if their "product" wasn't fit to see patients. Locum providers are every bit as skilled, qualified, and passionate as their counterparts. Indeed, the variety of clinical settings and professional experiences they encounter through the course of their work give them the kind of skills that make HR reps swoon.
More, the locum industry has enjoyed major growth in the past decade, which has made the process of joining a talent pool all the more competitive. The locums who get the most callbacks when job postings come are highly qualified, highly skilled, and very good at their jobs, because those are the professionals who keep clients coming back. Combine that with the feedback companies actively solicit from their clients — and the fact that facilities interview providers before bringing them to the temporary position — and you have a situation that naturally encourages the cream to rise.
5. Their Staffers Have Less Incentive to Do Good Work
Let's be upfront: Clinicians are clinicians. Though they may not work at your facility permanently, the locum covering your staffing gap will be every bit as invested as any full-timer. If anything, a locum's ability to focus solely on the caregiving aspect of their work means they'll have more time to engage in patient-facing tasks. The only real question is what you need them to do. They'll be happy to handle the rest to your satisfaction.
Every day, tens of thousands of highly qualified locums serve a massive base of satisfied (and often, extremely grateful) clients. While we could go on for days busting myths, the best way to see a locum's value is to hire one yourself the next time the need arises. With a staffing landscape marked by uncertainty, wait times influencing satisfaction scores, and overwork contributing heavily to burnout, there's a good chance it'll have a positive impact on everyone in your healthcare chain — a fact any number of facilities will gladly attest to.
Which misconceptions would you add to our list? Share your thoughts in the comments below!