Happy National Locum Tenens Week! As a part of our festivities, we're sharing stories from healthcare facilities regarding the value they've found in staffing locum tenens providers.
One client told us their biggest difficulty in staffing physicians, nurse practitioners, physician assistants, dentists, and certified registered nurse anesthetists is finding providers for difficult shifts (e.g., early morning or late evening) and on short notice.
To that, they added, "Some areas of the country are also difficult to staff in." With this in mind, the client noted that staffing locum tenens provides a solution for a variety of needs. By staffing locum providers, facilities can "[find] someone who can provide a needed service without having to have another physician on staff." If you need coverage for any and all shifts your facility may be struggling to staff, locum tenens providers are the solution.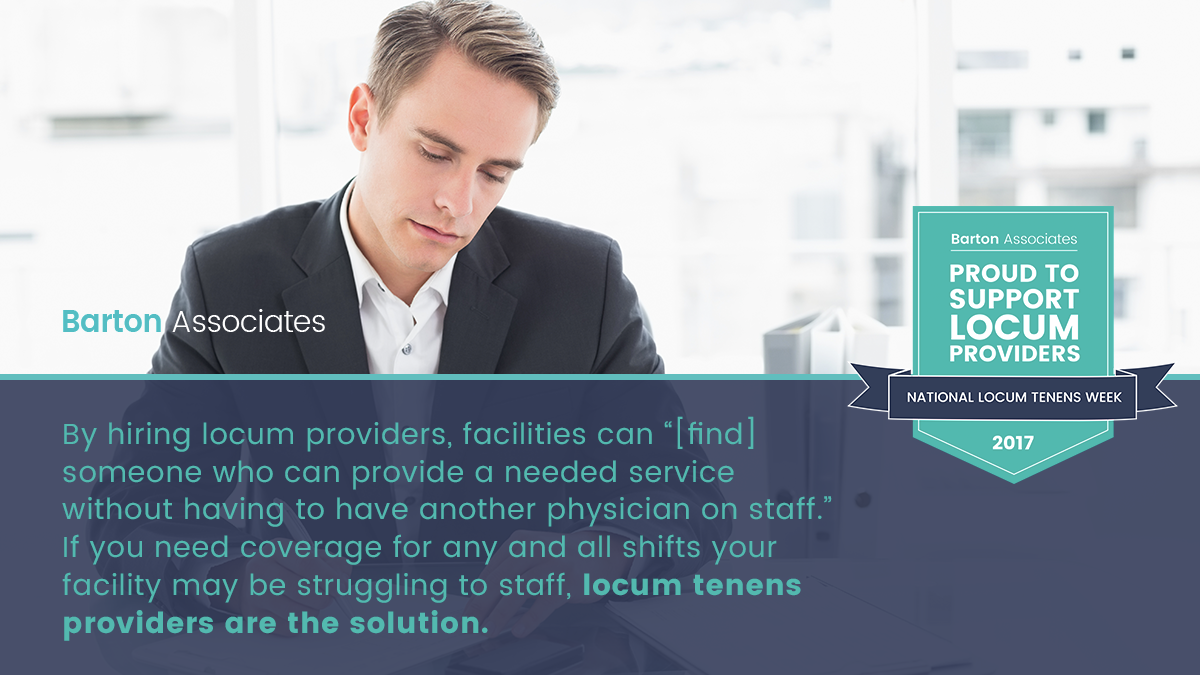 When staffing locum tenens providers, your hospital, practice, company, or other facility can ensure shifts are always sufficiently staffed. Whether you need coverage for the early morning, late evening, weekends, or holidays, locum tenens providers are available to take the weight off your existing physicians. This helps eliminate the risk of physician burnout and improve the work-life balance your staff is able to achieve.
Want to read more about locum tenens staffing, physician burnout, and work-life balance in healthcare? Here are a few blog posts we think you'd be interested in:
Need help identifying quality providers for your difficult shifts? Reach out today.