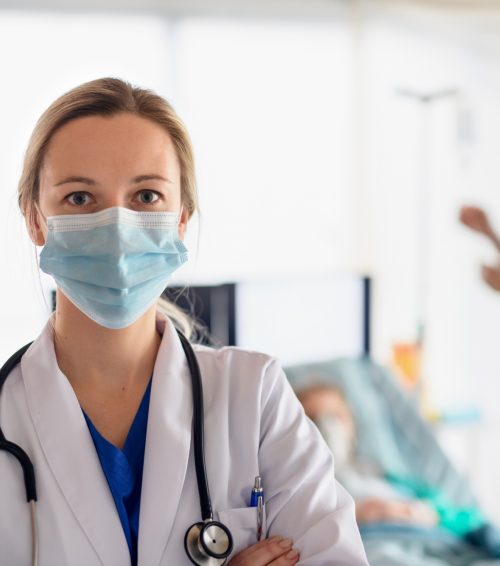 As the number of COVID-19 cases continues to rise in the United States, so too have the needs for hospital staff across the country. Many healthcare facilities are already short staffed, and the situation is likely to become even more difficult in the weeks to come.
Here, we outline how locum tenens can help you to fill in gaps at your facility caused by COVID-19, and what you'll want to consider when utilizing this staffing solution.
Locum Tenens Overview & Consideration
Locum tenens providers are physicians, NPs, PAs, and other provider types who fill temporary staffing gaps at hospitals and other healthcare facilities. In an event like the COVID-19 outbreak, locum tenens providers can both be hired quickly, and with relative ease. Compared to staffing permanent staff, locum tenens is a more flexible solution for a temporary surge in demand due to the virus.
While Barton Associates is usually able to fill our clients' needs fast, we have seen the time it takes for providers to get to their assignments decrease significantly during the COVID-19 outbreak. For one, changes to state legislature now allow providers of all types to obtain emergency licensure in a matter of hours, or better yet practice across state lines with few questions asked. For example, just one month ago, providers in Iowa waited for 16 weeks to obtain a license— and at this time, any U.S. state licensed physician (or physician with an expired Iowa license), can assist with COVID-19 efforts in the state.
Barton's Role
At this time, Barton Associates is in close communication with our providers regarding their availability and risk factors. We also have a large number of providers who have indicated that they are ready and willing to help with COVID-19 related efforts.
A list of screening questions has been implemented for every provider who goes on assignment, including whether they have traveled in the last 30 days and whether they have any reason to believe they were exposed to the virus.
Furthermore, Barton Associates' Licensing and Credentialing teams work closely with each facility and state medical board to be sure that providers will be prepared to work at your facility.
"When you are looking to hire a locum, consider: What does the credentialing process at your facility require? And can the process be expedited to fit in with your immediate staffing needs?
These are the questions and topics that our team members are highly trained to help you figure out.
Lastly, the Barton Associates licensing department is in contact with state licensing boards on a day-by-day, hour-by-hour basis. Even if an emergency state license will take 2 weeks to obtain in your state (one of the longer licensing wait times at this moment), you can be sure that a licensing team member will work closely with the board to ensure that all available candidates are properly licensed and ready to work, as quickly as possible.
In Summary
If your facility needs a quick staffing solution, now or in the coming weeks, Barton Associates is connected with providers who are eager to help. Exploring your locum tenens options is as simple as speaking with an Account Manager, or filling out our client form here.
As the locum tenens staffing experts, we are designed to meet your needs at this very moment.
Want to learn more about locum tenens with Barton Associates? Fill out the form and one of our representatives will reach out to you!