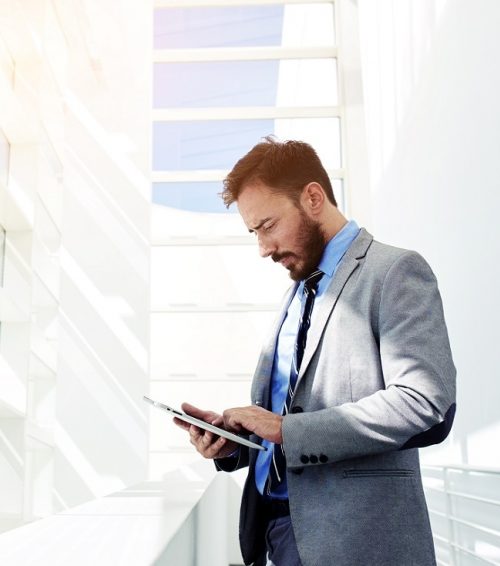 Locum tenens is growing in popularity as a potential solution for the growing physician shortage in the United States. Data published by the Association of American Medical (AAMC) found that the United States is expected to see a shortage of between 46,900 and 121,900 physicians by 2032 because the demand is growing faster than the supply. The shortage will affect both primary and specialty care.
According to Physicians Practice, 90 percent of healthcare facilities use locum tenens physicians every year to fill positions temporarily. When a physician goes on vacation or maternity leave, their patients still need to be taken care of. Bringing in a locum tenens provider ensures that there are no gaps in care in the interim. Locum tenens providers can also fill in while a healthcare organization searches for a full-time provider.
Further, underscoring the growth of healthcare staffing – which includes travel nursing, per diem nursing and locum tenens – a report by ResearchAndMarkets.com found that the global healthcare staffing market is expected to grow to $43.6 billion by 2025. Part of the growth can be attributed to the increase in the geriatric population, in addition to the healthcare provider shortage. Another factor is staff reductions due to rising healthcare costs.
The report noted that the locum tenens segment of the industry is expected to see the fastest growth by 2025, due to the combined cost-effectiveness for healthcare organizations plus the increase in the number of physicians who are interested in locum tenens. Overall, locum tenens is becoming a known, viable option for physicians who feel burnt out in their current role, want a more flexible schedule, or just need a change of scenery.
So, what can healthcare providers interested in locum tenens expect when looking for assignments? That depends on several factors. According to the 2019 Telemedicine and Locum Tenens Opportunities Study by Doximity, a professional medical network, the specialties with the most interest in locum tenens positions are:
Anesthesiology
Emergency Medicine
Radiology
Neurology
Thoracic Surgery
Pathology
Radiation Oncology
Pulmonology
Urology
Nephrology
In terms of location, the areas with the most physicians interested in temporary positions are:
New York City
Boston
Baltimore
Washington D.C.
Miami
Jacksonville
Atlanta
Rochester
Cleveland
New Haven
Although there is high interest in temporary positions in metropolitan areas, rural areas can benefit from locum tenens physicians as well. Rural Americans comprise 15 to 20 percent of the population, but there are only 39.8 physicians per 100,000 residents, compared to 53.5 physicians per 100,00 residents in urban areas, according to the National Rural Health Association. Because of this shortage, people who live in rural areas tend to have worse health outcomes than their urban and suburban counterparts. Locum tenens providers can take assignments in those areas to provide critical care to a population desperately in need.
Who is Locum Tenens a Good Fit For?
Firstly, locum tenens is appealing to new doctors because it allows them to explore different facilities and types of work. Perhaps a young doctor thought she wanted to work in a big city, but took an assignment in a small town and found that it suited her more, or the other way around. This exposure to different environments can help a new doctor determine where she might want to practice medicine in the long-term.
Additionally, locum tenens can be a good fit for doctors who are nearing or in retirement. This allows them to practice as much or as little as they want, as long as their licenses are still active. It can also give them an opportunity to travel and see where they might like to live once they are no longer beholden to a specific location for their job.
Want to learn more about locum tenens with Barton Associates? Fill out the form and one of our representatives will reach out to you!