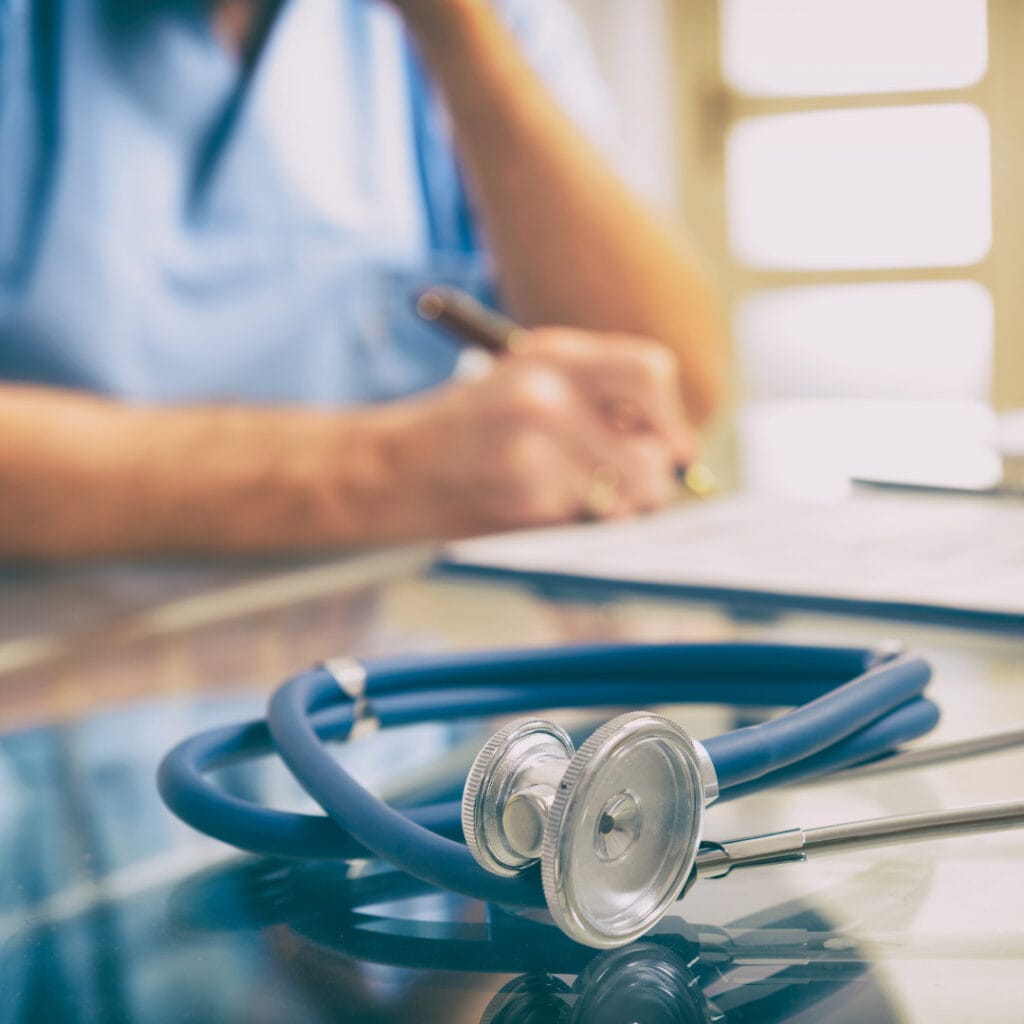 It was 2020, the entire world was in the throes of the COVID-19 pandemic, and psychiatry nurse practitioner (NP) Chris K. decided he wanted a change of scenery from his permanent position at a community health center. 
So Chris, amid all of the lockdowns, packed his bags and partnered with Barton Associates to become a locum tenens NP. Now, three years later, he's still taking positions across the United States, having most recently taken a position in Rhode Island where he works in a residential home housing patients who were found not guilty in a court of law due to reason of insanity.
"I didn't like the idea of staying put in one place," he said. "As a locum tenens provider, I've been able to help more patients, especially those in underserved communities."
Working as a psychiatric NP, Chris said that the care patients require doesn't change much from facility to facility, it's mostly the cultural differences that change at each location. Adaptability is vital to the success of a locum, and Chris finds that he thrives while navigating new environments. 
"At each facility I've worked at while on assignment, there are always new co-workers with unique experiences to meet and new systems to learn," he said. "When you work in a permanent position, you simply don't get the same opportunities to broaden your horizons."
The Growing Roles & Responsibilities of NPs
Across the country, healthcare facilities are suffering from a shortage of doctors and other professionals as they retire and leave their fields. Chris believes that primary care, community-based mental health facilities will need to turn to NPs to meet the growing needs caused by the mental health crisis in the United States. 
Nowadays, NPs like Chris have taken on increased responsibilities and have been granted more autonomy diagnosing patients and prescribing medications, in order to fill those gaps in coverage. 
"Barton works with me to find facilities that need staffing help the most," Chris said. "When I take a locum tenens assignment at those places, I'm able to make a real impact by continuing the quality care those patients have come to expect."
He enjoys being able to create meaningful connections with the people he's caring for. "That's one of the reasons why I prefer taking locum tenens assignments," he said.
Location and Travel Preferences
Chris has taken locum tenens jobs across the country, in states such as Arizona, Ohio, and Oregon. But while he's seen much of the country, Chris said he's finding himself drawn to locum jobs on the East Coast because places of interest are a lot closer together. An avid fisherman, Chris says he likes the northeast because of the proximity of the Atlantic Ocean. 
"In the New England states, everything is so much closer," he said. "You can move from state to state in less than a day."
He's also recently adopted a cocker spaniel named Rivers that he plans on taking on his locum tenens journeys across the country.
"It's really nice to have a support dog," he said.
Working with Barton
Barton's internal teams coordinate and pay for all travel and lodging accommodations, and Chris makes sure his recruiter, Kasey from Barton's Peabody office, knows his preferences. Specifically, he's communicated that he doesn't want to stay any further than 15 minutes away from his assignment, preferably in an extended stay hotel that cleans once a week.
But the benefits of becoming a Barton locum go beyond finding good-paying assignments and quality places to stay. In fact, Chris said Barton's internal licensing and credentialing team has done immense legwork by paying for additional state licenses to practice. All he does is ask Kasey to get the ball rolling, and Barton takes it from there. 
"You don't want to spend your own hard earned money on getting these licenses because they can be quite expensive," said Chris, who has NP licenses in over 10 different states.
If you're a healthcare provider looking to take on a locum tenens assignment, check out our open positions and reach out to our talented recruiters to get started.