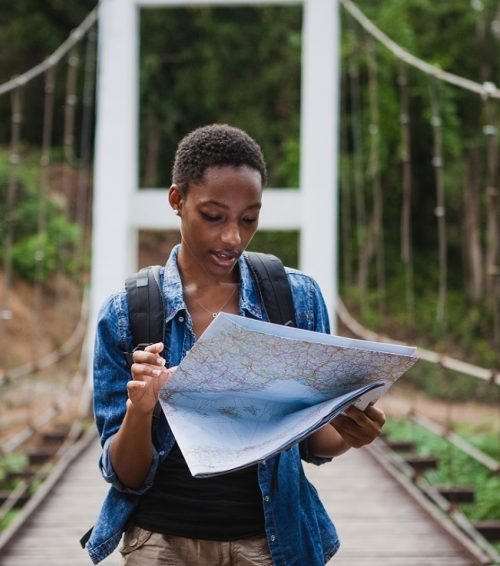 If you're like Dr. Neil B., you're somewhat indifferent to the idea of traveling for locum tenens and would prefer to work closer to home. "I have no desire to travel anymore at all," he told us. "But that being said, there are some perks from it."
If you're sick of traveling, or would simply rather work closer to home, worry not. Locum tenens can still be a great option for you! Here are a few ways to find locum tenens opportunities that match your career preferences:
Pick Where You'd Like to Work
A widely recognized benefit of locum tenens is the freedom to choose when and where you'd like to work. If you'd prefer not to travel long distances, your recruiter will work with you to find positions in your desired area. In fact, Dr. Neil recommends this for all first-time locums — no matter your opinions on travel!
"If you have not done [locum tenens] before, you're better off trying to pick a place that maybe there's some family in the area," he advised.
At the end of the day, you'll have the flexibility to work close to home or travel across the country. Even as your preferences and priorities change, your flexibility as a locum remains!
Enjoy Benefits That Outweigh Burdens
If you choose traveling for locum tenens now with the assumption that you'll scale back later in your career, there are several perks of which to take advantage. Dr. Neil, for example, has made the most of them all.
"I will be platinum for life at Marriott. I've got frequent flyer miles. I've got about a trillion free car rentals. From that point of view, if you like to travel, it is the way to build your loyalty up because you stay in the same brands all the time time you travel, same carriers all the time, that's the way to do it. I belong to every top-of-the-list program."
Make a Compromise to Your Advantage
Picture this: you found the perfect position, but it'll require travel. You find yourself conflicted. Do you pursue the role? Sometimes, Dr. Neil argued, it's worth making the compromise and traveling for locum tenens.
"If you're working a bunch of night shifts at home, you're as good as gone anyway. If you can get more money to get paid to work a schedule you want somewhere else, you might as well take it."
Practice Anxiety-Reducing Methods
If flying isn't your thing, research breathing techniques and other approaches to ensure you're as relaxed as possible throughout your flight. If possible, you can also take the train or other alternative public transportation. Whichever anxiety-reducing methods work for you, a low-stress travel experience ensures you'll arrive fully prepared to provide great care.
Sometimes, traveling for locum tenens means taking advantage of worthy benefits. Otherwise, you can use your flexibility as a locum to choose positions close by. Either way, the freedom is yours!
Want to learn more about locum tenens with Barton Associates? Fill out the form and one of our representatives will reach out to you!