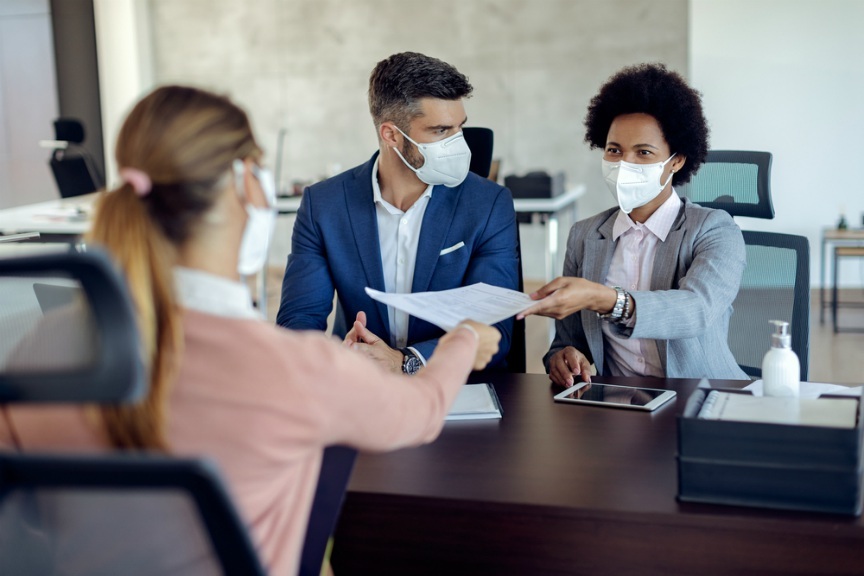 Though the national unemployment rate is slowly but surely declining, millions of Americans are still competing for their next full-time position amidst continuing COVID-19 concerns. Months of unemployment compounded with the upcoming holidays may discourage many from their continued search, but now's not the time to slow down. Here are some tips for job search success as the winter holidays approach.
Make yourself available now, not in January
You might be worried that starting a full-time job in November or December could force you to choose between time with family and friends and your new position. However, if you've been on the hunt for a while now, sacrificing a bit of free time for the security of a full-time position is well worth it. Plus, look at the bright side – most companies give their employees a long weekend for Thanksgiving, and both Christmas and New Year's Day fall on Fridays! The reality is that you probably won't miss much if you start a new job now, but you will miss out on job opportunities that you're competition is capitalizing on.
Use the holidays as an excuse to reconnect
Though holiday celebrations will undoubtedly look a lot different this year, there are plenty of ways you can reconnect with old friends and colleagues during the holiday season. Because people are more likely to take time off of work in the coming weeks, reach out on social media or via email to schedule a time to chat with people who currently work in your desired industry or may have connections.
Your desired job isn't posted? Prepare for when it is
It can be frustrating to sift through all of the part-time and seasonal positions that don't match your skills and experience, especially when you've been on the job search for this long. However, there are plenty of steps you can take to ensure you are ready for when the right opportunity becomes available:
Update your social media pages and job board accounts to reflect your recent experience, desired industry, and openness to positions

Make sure your resume is updated. You may even want to consult with a career counselor or industry professional to find ways to improve your content and layout.

If you have specific companies that you're interested in working for, sign up for job alerts through their website and send your resume directly to their hiring team so they have it on file. A new position could open up at any moment- don't miss out on it!
Be realistic about work-from-home expectations
Regardless of your feelings towards remote work, the fact of the matter is that many companies have returned to in-office work for at least some portion of their workweek. Although there may be more hybrid positions available than there were a year ago, searching exclusively for work-from-home positions can be extremely limiting to your job search. Unless you have serious health concerns relating to the pandemic, applying for fully in-office positions or hybrid roles will undoubtedly boost your chances of landing a position
Looking for a long-term career opportunity? Barton Associates is hiring nationwide! Visit our locations page to learn about entry-level sales opportunities near you.