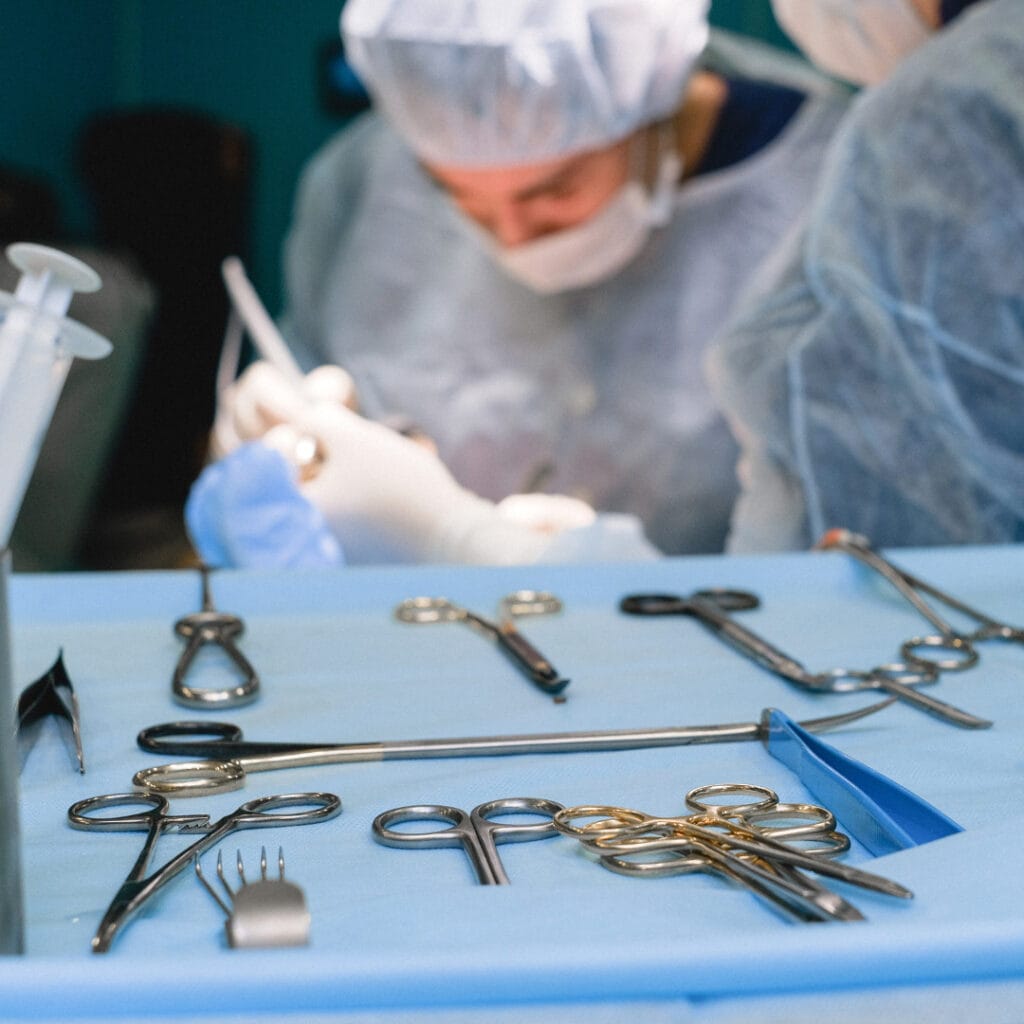 With her children all grown up and out of the house and her husband recently retired, Dr. Cynthia C. said she knew it was finally time to "do what we want" as a couple. 
But Cynthia, who was living and working in Seattle as a general surgeon, did not want to follow in her husband's footsteps and retire from her medical career. Instead, she combined her passion for caring for patients with her desire to see new places by becoming a locum tenens provider with Barton Associates. 
"We could do our own thing," Cynthia said. "We didn't have to be home for the kids anymore—we could travel a little bit."
Cynthia got her start as a surgeon working for the military before she settled down in Washington state as a general and breast surgeon, where she spent around 15 years. After taking some locum jobs in general surgery, Cynthia discovered she only wanted to do breast surgery. 
"There's a lot of opportunity for general surgery, but doing locum tenens allowed me to take jobs where I could just do breast care and breast surgery," she said. "And I loved it more and more."
One of the locum assignments Cynthia took was in Maine, where she stayed for four years as a breast surgeon to fill in for permanent providers that kept leaving. 
"We loved Maine," she said. "That's why when they kept losing breast surgeons I was like, 'Yes, we'll stay longer.' My husband moved out there with me and we did everything—we brought the grandson out all summer, we went to the beaches, we went rock-hounding. It was just a lot of fun."
Seeing New Places
Location plays a big part in Cynthia's decision making when presented with multiple locum tenens opportunities.
Take her assignments in Maine, for example: Cynthia said she'd probably never have gone back to visit the Pine Tree state if it weren't for her locum tenens work.
"We did a New England trip a few years back where we spent 10 days and went to Vermont, New Hampshire, and Maine," she said. "We didn't think we'd ever go back. So when the locum tenens opportunity came, we thought, 'Yeah, we'll spend some time there.' And it's just such a great place."
When determining which assignments to take, Cynthia said she's looking for a practice that she likes working at—if she finds one of those, she'll take the job regardless of where it is. For example, she's taken breast surgery jobs in Wisconsin, which she said "is not a warm place.
"But the group there was just so amazing," she continued. "I ended up loving the time I spent in Wisconsin, both because of the people and the location."
Cynthia did say, however, that she's interested in checking out other areas of the country.
"I'd like to check out Arizona, or someplace warm," she said. "I've mostly taken assignments in cold places."
Working with Barton
One of the easiest parts about working with Barton for Cynthia is taking time off. She said that all she has to do is be upfront about when she needs to take a break, and her recruiter will put it into the contract so there are no surprises. 
"It's been great, I can look ahead and see when my grandson's spring breaks are, or know that I want my anniversary week off." Cynthia said. "Barton has been great with negotiating and getting me time off."
Cynthia also lauded her recruiter, Talia, who works out of Barton's Peabody office, for being so accessible whenever she needed help or guidance.
"Other locum tenens agencies, there's someone on call, but it's not your recruiter," she said. "I know Talia knows me, she knows what's going on. That's the big difference with Barton: it's very personal. I think I'm really lucky that I have Talia, because she's amazing and I really get along with her."
Ultimately, Cynthia said that she sees locum tenens as a great choice for providers who want to pick and choose how often they want to work and where. She finds immense joy in working locum tenens, as she feels like she can make a genuine impact on the lives of those who need it the most.
"What I love about locums is that I can go somewhere and really make a difference," she said. "Whether a surgeon gets COVID and can't continue working or another has retired, these practices really want their programs to continue. And the patient's cancer doesn't stop, so you go in and make a difference by keeping that program going."
If you're a healthcare provider looking to take on a locum tenens assignment, check out our open positions and reach out to our talented recruiters to get started.